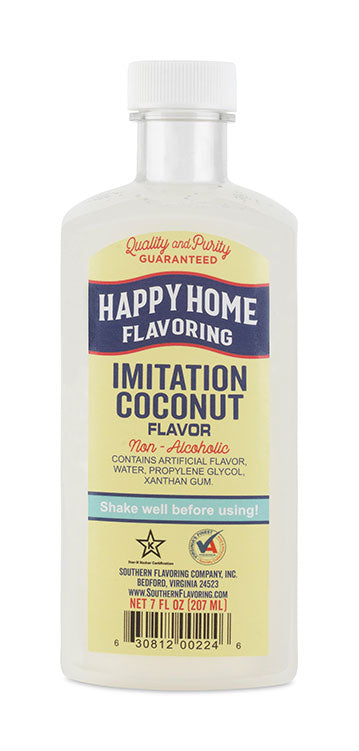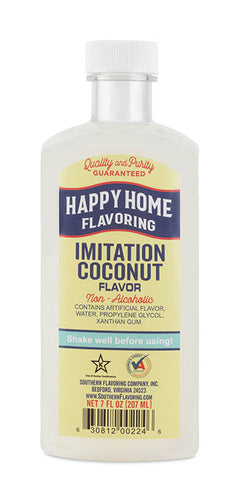 Happy Home
Imitation Coconut Flavor (224)
Gluten Free

Kosher Certified

No Artificial Colors
We love adding our Happy Home Imitation Coconut Flavor to pies, cakes and cupcakes. We even love whisking it into sauces or glazes for shrimp or chicken dishes for a little bit of an island flair.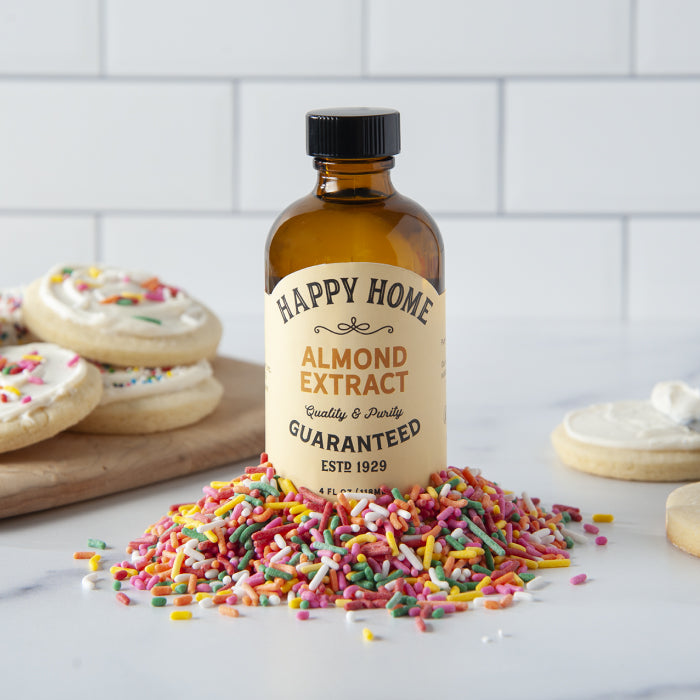 Our Baking Community
Great recipes are meant to be shared! Post yours to
social media and tag @southernflavoring for a
chance to win free swag. Favorite recipes will be
featured on our website and social media.