Timeline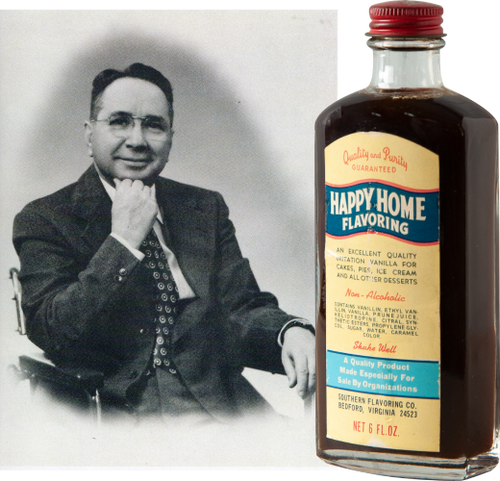 Southern Flavoring gets its start in the Claytor family kitchen in scenic Bedford, Virginia. William "Bill" Claytor, paralyzed in a mining accident, joins together with sisters, Katherine and Mary Fred, to produce Happy Home alcohol-free vanilla and lemon extracts. In the era of prohibition, Happy Home is an instant success.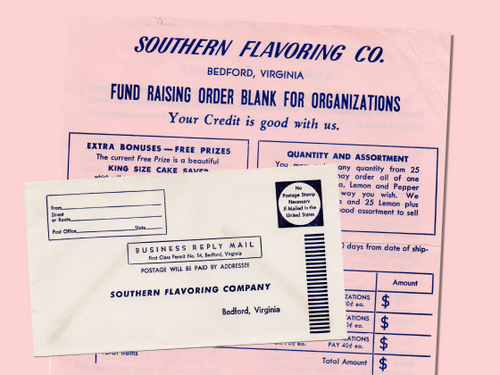 Happy Home Flavoring becomes very popular with churches and civic organizations, making their way into homes across the south as part of community and church fundraisers. In 1948, the company relocates from the Claytor family kitchen on Park St. to a new building just a few blocks away. The company still operates out of this building.
Southern Flavoring Company flourishes in their new location on Norfolk Ave. The company grows to 15 employees and they add exciting new flavors to their lineup, including classics: Butter & Nut and Almond.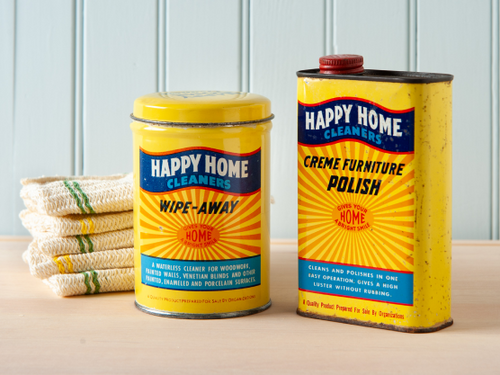 A. Boyd Claytor, III, the founders' nephew, takes over as president. He adds the Holiday Company division in the mid 1950s, offering a wide variety of product lines including Greeting Cards, Religious Jewelry, Butter Mints, Cleaning Products and much more.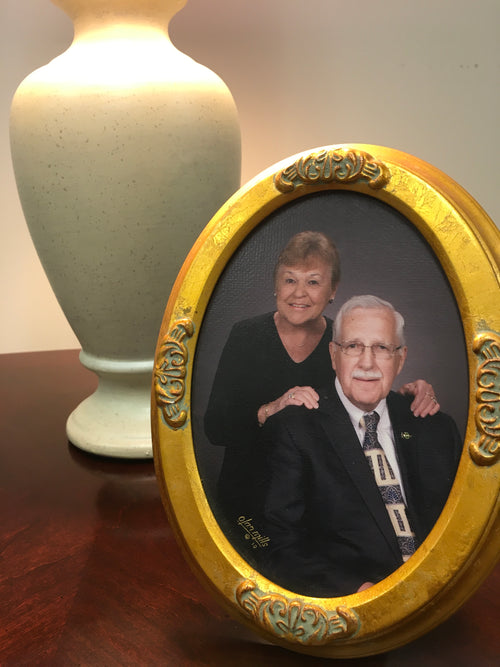 In 1974, Boyd hires Tom Messier, a young marketing executive at Doehla Greeting Cards in Nashua, New Hampshire. Tom and his wife, Connie move to Virginia with their three young children: Elizabeth, Jim and John. With the addition of Tom and his direct mail experience, Southern Flavoring Company and its Holiday Company division experience significant growth in sales and customer count.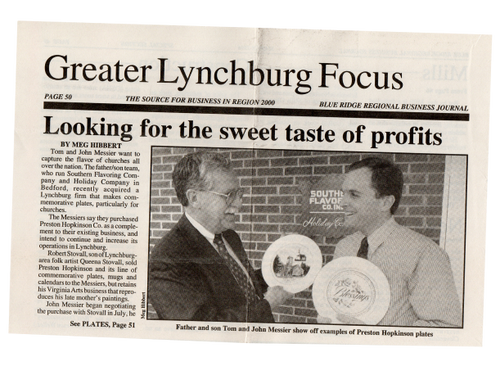 Tom Messier becomes owner and president in 1990. With his eye on the ever-changing market, he introduces new gift, home, and kitchen products for direct mail and fundraising sales. Tom's son, John Messier, a Licensed Funeral Director, joins the business in 1994 and in 2009 he buys the company. Under his leadership, he adds contract packaging as a profitable new service and expands sales of Happy Home Baking Flavors & Extracts into retail markets.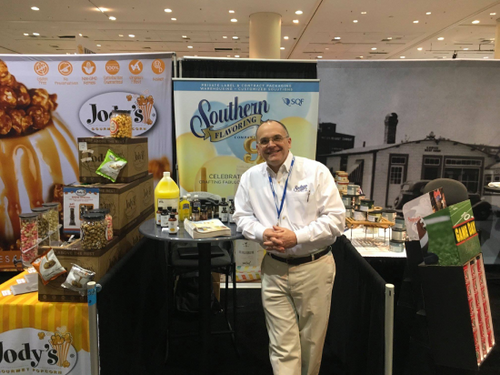 Southern Flavoring Company continues to expand its co-packing operation to meet the needs of larger commercial brands. The expansion allows Southern Flavoring to produce custom-branded extracts and flavorings at scale. Southern Flavoring Company also introduces a line of "pure" extracts popular with their home-baking customers. These extracts are 100% natural and include popular flavors such as Pure Vanilla, Lemon, Almond, and Anise.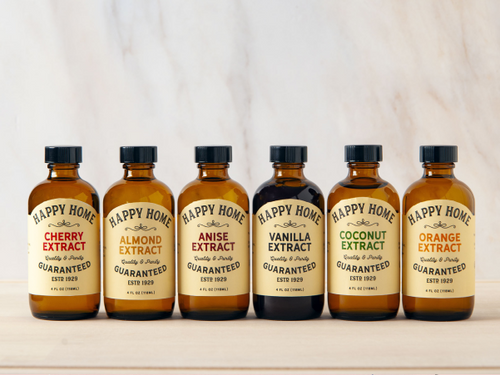 From its humble beginnings in the Claytor family kitchen to today, Southern Flavoring Company is committed to producing the best, most flavorful baking flavors and extracts. John Messier and his team are proud of Southern Flavoring Company's past and look forward to a flavor-filled future!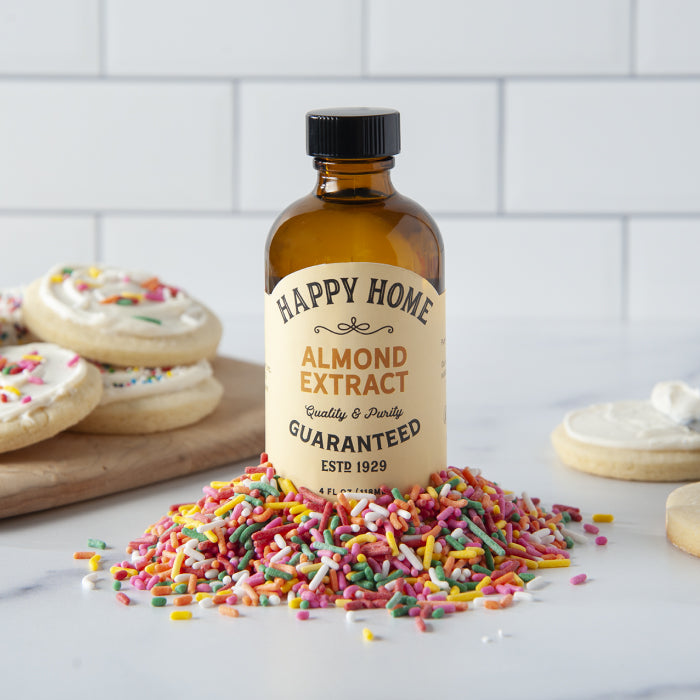 Our Baking Community
Great recipes are meant to be shared! Post yours to
social media and tag @southernflavoring for a
chance to win free swag. Favorite recipes will be
featured on our website and social media.